The Phoenix – The Journey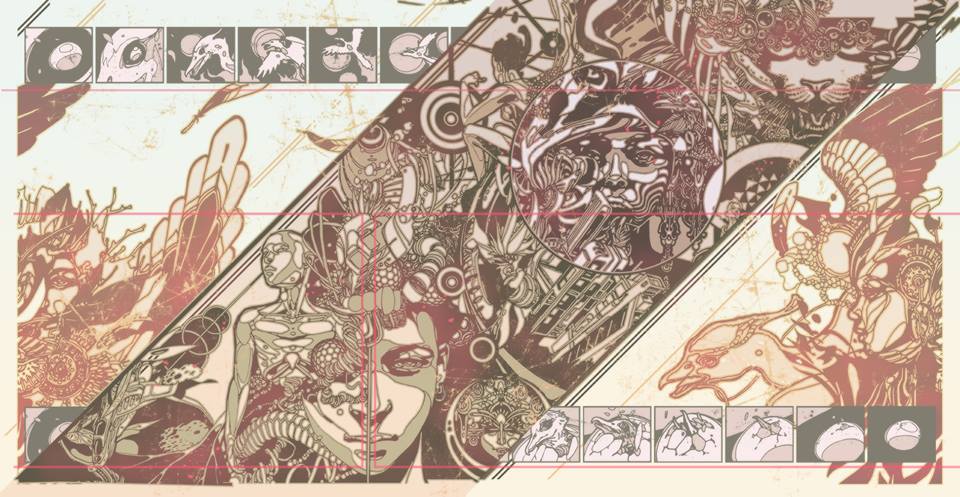 King Britt and I had been having ongoing conversations about music for quite some time when he asked me if I wanted to collaborate with him. Two years ago he sent me a track, "Tension Remains", for which he wanted operatic vocals.
It was an interesting situation: although I had trained classically, I hadn't been interested in devoting my musical career to opera. I couldn't marry the art form—I wasn't in love. I did love the art of the song, however, in whichever incarnations it manifested, whether it was a chanson by Debussy, an exotic folk tune, a jazz standard, or even an aria from an opera standing on its own. I also loved improvising melodies and harmonies over any purely instrumental music whether it was orchestral, electronic, or perhaps solo piano–it didn't matter. I was most interested in classical technique serving simple, honest, and beautiful singing devoid of histrionics.
I took this as the perfect opportunity to compose a vocal line(s) that would harken to the operatic beauty of the aria "Oh, giusto cielo!…Il dolce suono" from Gaetano Donizetti's Lucia di Lammermoor, sung by the character, Diva Plavalaguna in the movie The Fifth Element. I had no interest in caricaturizing the "blue alien". I was guided first and foremost by the music that King had composed. Its story dictated every nuance of my phrasing and sound rather than any genre-specific tradition.
For the first time, with King, I felt like I had the sonic soundscape with the proper breadth and range to support and inspire my more "operatic" voice. With "Tension Remains", King had scored an epic scene of post-apocalyptic ruin within which I would represent the beauty of the human spirit and also the pain, sadness, and longing, all of which are part of the human experience. My mother had just died some months before, and the ache was fresh. I drew on it to translate devastation and beauty through my voice and melodies.
 "Letters of Past" and "Its All About" followed. With these tracks King had scored more of the tale, and I sang to suite the sonic vibe of the scenes.
It's so wonderful to see the release of King Britt's amazing work and to be a part of it alongside Rachel Claudio, Natasha Kmeto, and Marlo Reynolds. I'm very excited for the world to share in Fhloston Paradigm through this recording and Fhloston Paradigm live performances!
---