---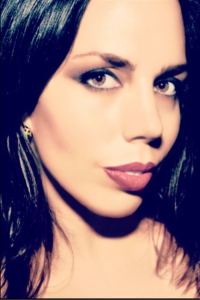 It was at a piano lesson that Pia discovered her voice, almost by accident. Pia's piano teacher, who also happened to be an opera singer, had heard Pia vocalize—improvising melodies—over some of the piano pieces she was studying and sensed that she could sing classical repertoire. One day, her teacher sang a phrase from a Puccini aria and asked Pia to replicate her tone and sing the line; she did…and in that moment discovered her operatic voice. Never having intended to study classical vocal technique, Pia proceeded to study vocal performance and attended The Juilliard School.
After years of solid study, she came to find that so many other genres of music were still calling to her…the jazz and bossanova she grew up listening to, her love of hip hop, and a vast array of other influences from Michael Jackson to Depeche Mode to Bjork. She dove back in to all that was non-classical and found her passion for deejaying which she explored for some years, sinking her teeth into hip hop, house music, and ultimately anything else that seduced her ear and a crowd. …Life brought some enormous and all-consuming personal challenges before and after her studies, but at this point, Pia has come full circle back to the voice she trained classically and has explored endlessly.
She has embarked on a sonic journey with King Britt which has lead to the magic of the Fhloston Paradigm live project–-where voice, electronic music and analog synths meet, re-imagined in a beautiful, divine, and other-worldly aural plane. She appears on the Fhloston Paradigm albums The Phoenix (Hyperdub) and After… (KingBrittArchives). She has also provided the vocals for the Bach/Gounod "Ave Maria" for the album Red Hot + Bach.
As she states, "…for the first time, with King, I felt like I had the sonic soundscape with the proper breadth and range to support and inspire my more 'operatic' voice", a word that she is hesitant to use since she is "never trying to sing in any certain genre or with some type of sound that is associated with it. I just sing. The music dictates every nuance of my phrasing and sound. The voice that you hear is born from connecting with a sonic vibe. The music, even if it's just a simple rhythm, a repeated melodic motive, a drone…it is inspiration that draws out my expression, voice and music from deep inside my intimate world. This is what my voice is meant for. Translating the truth, not any genre-specific tradition. Do I want vocal styling—of course—just not at the expense of vocal and expressive purity."
King Britt on the project: "Fhloston Paradigm is a manifestation of afro futurist ideals, based in an electronic music landscape. It walks the line of duality, both science fact and science fiction. It is the future of the now moment. The purpose is to transmit the omni-versal message of divine abstractions into aural pleasing tones. …Within this music context, avant-garde improvisational vocal ideas touching on classical and jazz, hover over soundscapes and dance rhythms. The outcome being somewhere between Blade Runner and 808 State."
Very excited to share the new sonic consciousness that is Fhloston Paradigm, Pia has also worked with Dotmatic on his album Lullabies for Fall for Record Breakin' Music with the song "Thank You Enough (Lullaby @ 96BPM)" on which Pia performs vocals and keys. She also has credits for the lyrics and co-production.
Besides continuing to work in the studio, Pia has performed with King Britt as Fhloston Paradigm at: MoMA PS1 for "Moondance", Francois K's Deep Space party at Cielo, the Mountain Oasis Electronic Music Summit in Asheville, XOYO in London for The Hydra, Cleveland Museum of Art's Solstice Festival, National Sawdust in Brooklyn, and for multiple performances at Johnny Brenda's in Philadelphia.